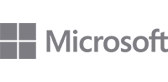 How it works
Intuitive. Powerful. No coding experience required. Your custom interactive experience is only a few clicks away.

1. Upload Video
to the 360dgrees.com platform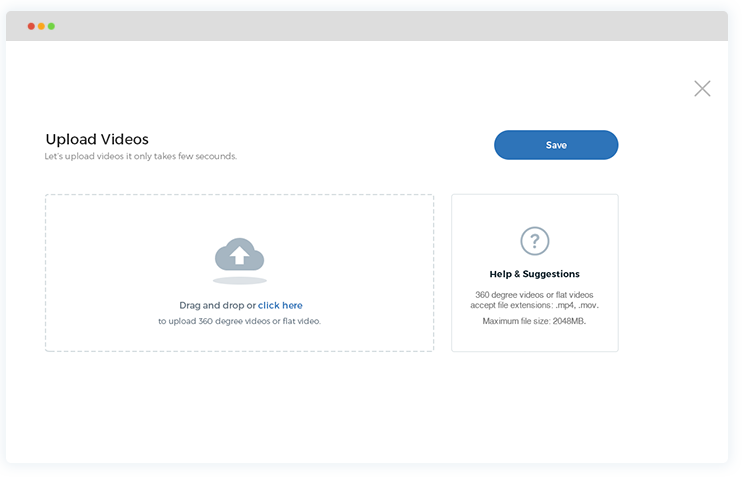 3. Playlists
customisation of your experience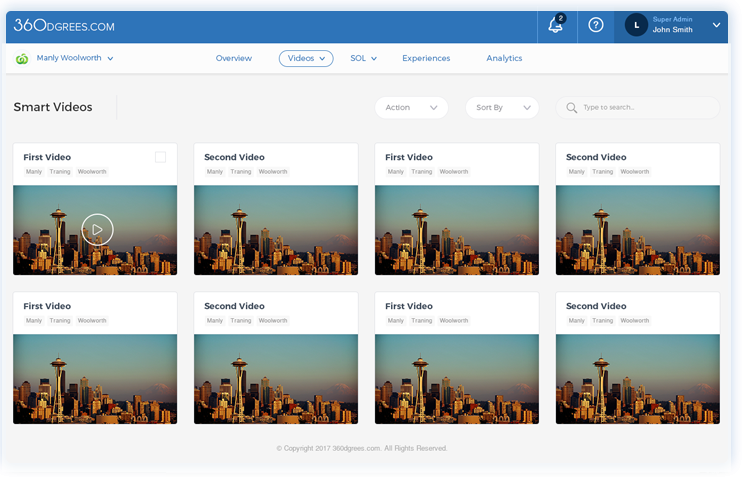 2. Gamify
any content with interactivity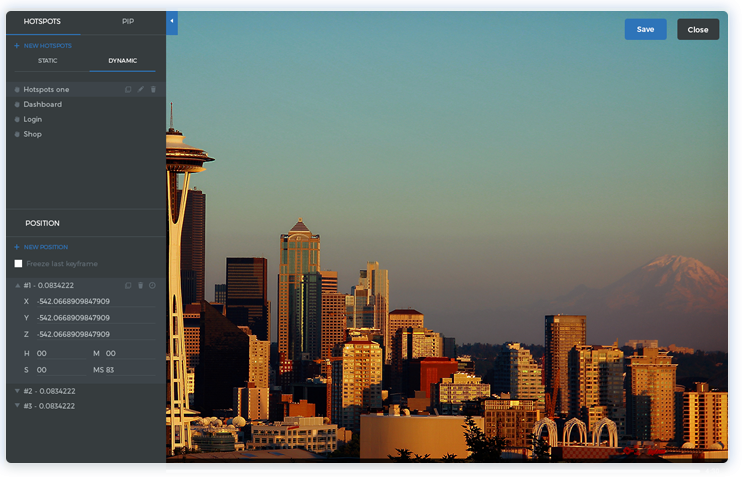 4. Publish
anywhere to get insights and analytics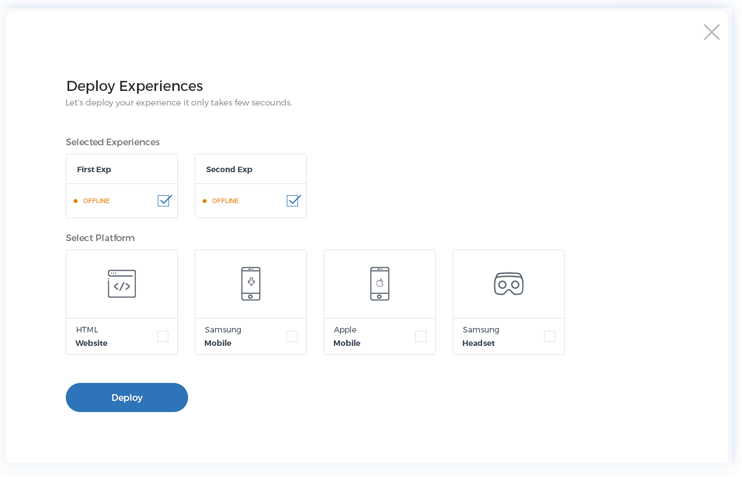 Applications
Whether you're providing training or entertainment – the power of interactive reality can transform your content into a dynamic and captivating journey.
The only limit is your imagination.
Benefits of 360
Content strategy disruption and consumer behaviour collection are just some of the positive upsides of embracing the 360 platform for your organisation.
Pricing
Find a plan that fits your needs.
YES

IOS/Android/HTML5 Players
YES

IOS/Android/HTML5 Players
720p, 1080p & 4K

RESOLUTIONS

YES

IOS/Android/HTML5 Players
Lorem ipsum dolor sit amet, consectetur adipisicing elit. At cupiditate omnis possimus illo quos, corporis minima! At cupiditate omnis possimus illo quos, corporis consectetur adipisicing elit. At cupiditate omnis Lorem ipsum dolor sit amet, consectetur adipisicing elit. At cupiditate omnis possimus illo quos, corporis minima! At cupiditate omnis possimus illo quos, corporis consectetur adipisicing elit. At cupiditate omnis

Lorem ipsum dolor sit amet, consectetur adipisicing elit. At cupiditate omnis possimus illo quos, corporis minima! At cupiditate omnis possimus illo quos, corporis consectetur adipisicing elit. At cupiditate omnis Lorem ipsum dolor sit amet, consectetur adipisicing elit. At cupiditate omnis possimus illo quos, corporis minima! At cupiditate omnis possimus illo quos, corporis consectetur adipisicing elit. At cupiditate omnis

Lorem ipsum dolor sit amet, consectetur adipisicing elit. At cupiditate omnis possimus illo quos, corporis minima! At cupiditate omnis possimus illo quos, corporis vconsectetur adipisicing elit. At cupiditate omnis Lorem ipsum dolor sit amet, consectetur adipisicing elit. At cupiditate omnis possimus illo quos, corporis minima! At cupiditate omnis possimus illo quos, corporis consectetur adipisicing elit. At cupiditate omnis

Lorem ipsum dolor sit amet, consectetur adipisicing elit. At cupiditate omnis possimus illo quos, corporis minima! At cupiditate omnis possimus illo quos, corporis